Bringing you interesting articles, pictures and views from around the Blogosphere and the Interwebs.
Friday, September 21, 2012
I've been a fan of Jeremy Clarkson, James May and The Hamster from the TV show 'Top gear' for the last 10 years or so. Its always fun to see someone discuss the pros and cons of cars you will never, ever, in your life drive. I guess its some kind of 'living by proxy' (or do I have that completely wrong?).
Anyhoo, in the last few years they've become sillier and funnier and their collection of laughs and antics just cracked me up. So much so, in fact, that I had to put my coffee down for fear of snorting it out of my nose!
Here it is:
My personal favourite show of the entire show was their special trip to Vietnam, it was just so up close and personal about the trio and I think we got to see a bit of who they really are.
kthanxbai!
http://jumblerant.blogspot.com
at 9/21/2012 06:30:00 AM
Links to this post


Labels: BBC, bikers, Crime and Justice, Formula One, Hamster, ITV, James May, Jeremy Clarkson, Maurice Sendak, Palestinian Authority, Ship, Television program, Top Gear, Vietnam
Monday, May 21, 2012
Jimmy B is coming back with what looks like another amazing, action packed. stunning movie.
And for a change, I think I might even go and watch it in the cinema / movie theatre.
I've not been to a cinema since 19 December 2003, when the 3rd part of the Lord of the Rings Saga was released, I just don't like them. Everyone crammed in to a small area, sharing the movie experience with complete strangers - just not my thing.
With the new era of deluxe cinema experiences I think I'd like to take Mrs. Jumblerant out and show her what modern snack eating and soda drinking is all about.
And, in this glorious celebratory year for Queen Elizabeth II, I'll get to see a bit of Ol' Blighty in the process!
kthanxbai!
http://jumblerant.blogspot.com
Wednesday, April 25, 2012
I've been a bit bored at my 3am wake up calls recently, so I had a chance to surf t't web. And look what I found out about myself!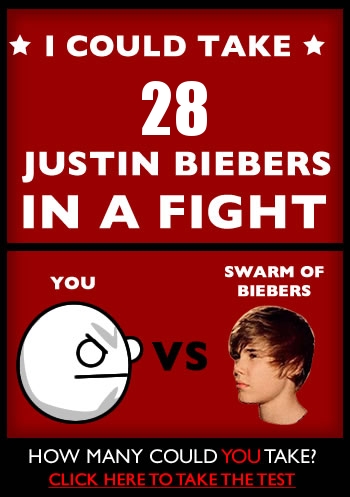 A great website let me add.
kthanxbai!
http://jumblerant.blogspot.com
Tuesday, September 8, 2009
Can someone explain please why this:
Mrs Pyne said: "He was in so much pain, I was ready to let little Lucky go, but Lucky, wasn't ready to give up. He was shoving himself around on his two back legs. He was not going to quit."

Gets the same treatment in the media as this:
LONDON — Three British Muslims were convicted Monday of plotting to murder thousands by downing at least seven airliners bound for the U.S. and Canada in what was intended as the largest terrorist attack since Sept. 11.

Oh, and as an aside, why are we not all scared silly that these terrorists nearly got away with it too??
kthanxbai!